– You need to build on Arctic advantages to make Arctic attractiveness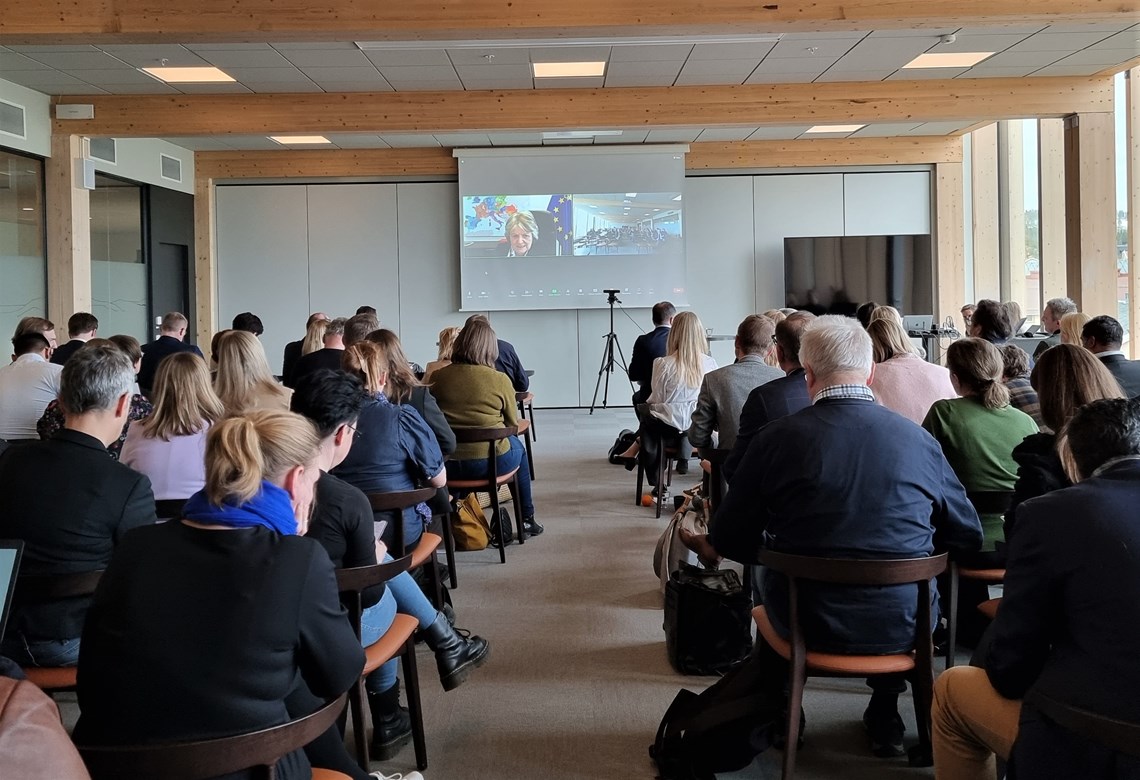 That was the very clear message from EU Commissioner Elisa Ferreira during her live keynote speech to the NSPA Forum participants last week. - You have succeeded in turning challenges into opportunities, and you are the experts in the EU on the European Green Deal.
90 participants gathered at the climate positive hotel in Skellefteå last week, for two days of discussions on the common challenges and opportunities in the Northern Sparsely Populated Areas. 
Ferreira also stressed that the NSPA should mobilise all the resources offered by the EU, not only regional policy, and highlighted, the project through the new Technical Support Instrument, which the NSPA regions are now entering to tackle specific territorial challenges.
– The EU's green transition is not possible without northern Europe, and the outside world is finally starting to the the Arctic for what it is; a cool, not just a cold region, stated chair of the NSPA network, Tomas Norvoll.
During the forum, participants were given discussions based on how the NSPA can deepen its cooperation between national borders and with the EU by being an important player in the Arctic.
Read the full report here.
NSPA should work together to attract workforces
At a seminar hosted by Skellefteå municipality, the focus was on the city's need for skills supply with the establishment of the battery factory Northvolt, where possible collaboration on the competence supply issue were raised from participants from both Finland and Norway, as most municipalities in NSPA have similar challenges in attracting competence.
Joel Hedlund from the municipality told the audience that Skellefteå is primarily trying to attract labour from southern Sweden and not from northern Sweden, with the aim of avoiding competition between neighbouring municipalities. According to Joel, they also need to work towards other countries to attract labour, and that is something NSPA can work on together.
– Skellefteå has built its brand both at home and abroad for ten years but there is still a lot of marketing work needed to get people to want to settle in the north, stated Helena Rönström, also from Skellefteå Municipality.
Encouraged the participants to join the work
The four working groups of the NSPA, presented their work and focus during the focus, and all had a clear message; they need the input and the engagements from the NSPA regions. They all asked the participants and others in the NSPA regions to get involved in the groups. Do you want to know more about the working groups and the rest of the NSPA Forum?
Read the full report here.