– We have the resources, skills, technology, and guts to be a frontrunner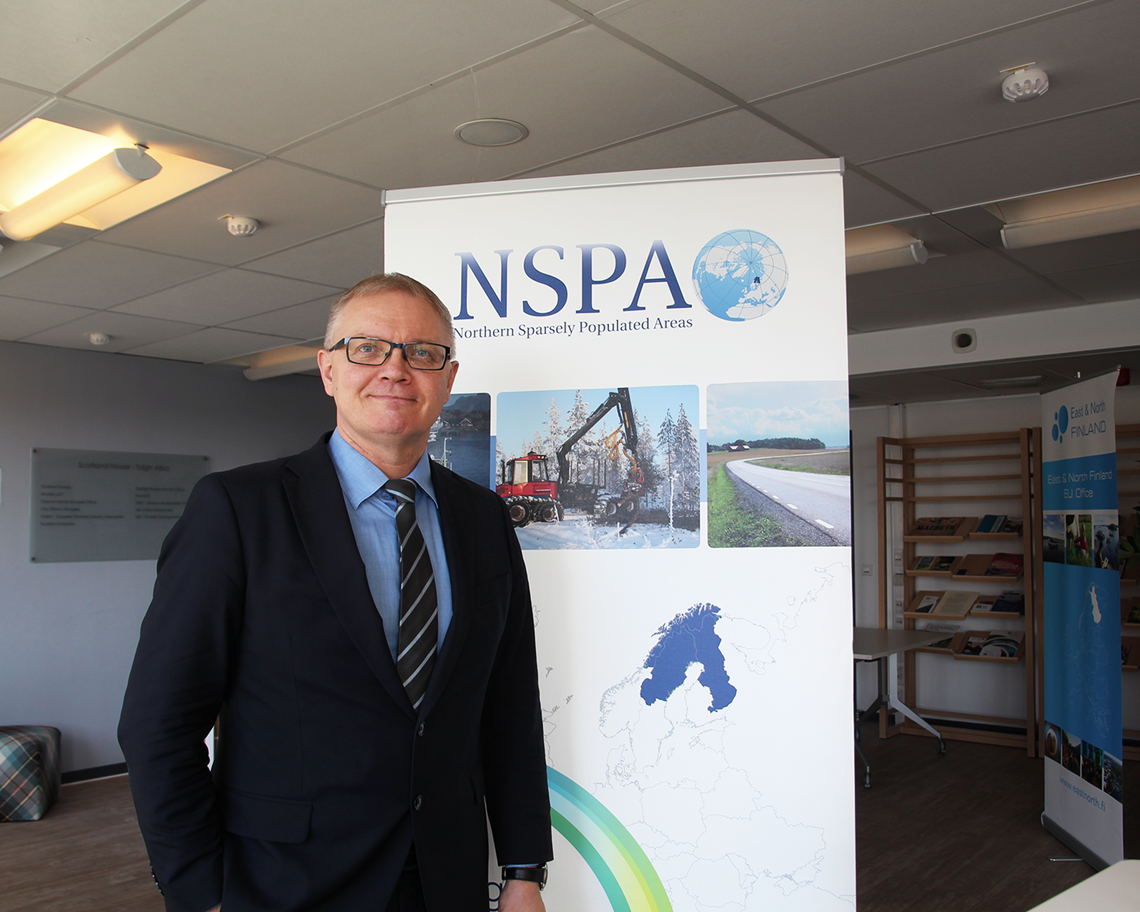 That was the very clear message from Nils Kristian Sørheim Nilsen, the Director of North Norway European Office, on behalf of the NSPA yesterday.
He spoke about the challenges of digital transition that sparsely populated regions face at our 8th annual workshop during EU Regions Week, in cooperation with Scotland Highlands and Islands.
With almost 100 listeners in the room, and more than 40 tuned in online, once again, the EU Regions Week was a success.


The EU should look to us
After the presentations and video testimonials from the NSPA's and Scotland Highlands and Islands' regions, it was clear that we have many excellent initiatives the EU should look to. It also became clear that the digitalisation gives many opportunities for sparsely populated areas – but also challenges.
– We have the resources, skills, technology and guts to show Europe that we can be a frontrunner of the digital transition, Nils Kristian stated.
In addition, Member of European Parliament, Henna Virkkunen from Finland, highlighted the importance of both increasing the skills and education levels in ICT, and gender balance in the sector, if we are to succeed with the digital transition.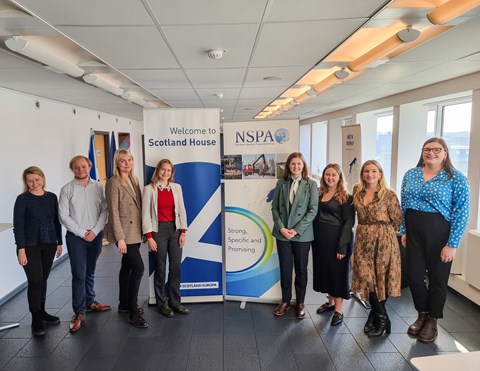 NSPA regions with many projects
From the NSPA regions, three very different, but interesting and engaging digitalisation projects where presented.
A Finnish initiative, You can! Girls and Technology, creates tools for teachers and study counsellors to use in their day-to-day work to get girls involved with tech, showing an excellent example on how a largely male dominated sector, can change.
From Norway, the project "Modulbygda" presented a hybrid concept of housing, business and community space online, in the small municipality Lebesby in North Norway. It creates a digital space for the citizens both in Lebesby, and those interested in moving there, to connect, stay updated, and look for opportunities.
Lastly, the Swedish project aims to develop, test and establish a comprehensive digital healthcare delivery model, showing how digital tools can contribute to better health care even across long distances and borders.
Along with the Scottish project on a software company based in Shetland, providing solutions for business leaders across Scotland, these projects formed the basis for a panel discussion lead by moderator Eddy Hartog, Head of Unit for Technologies for Smart Communities at the European Commission.
Digital and green transition go hand in hand and the panellists were encouraged to share what they had in common with each other's countries and regions to tackle the challenges we face.