Placing the Arctic at the core of EU's Research Agenda
In the middle of spring in Brussels, Northern Sparsely Populated Areas (NSPA) and the Arctic Five university alliance hosted an event with roundtable discussions under the title The role of the Arctic in the EU's research agenda 2025 onwards. The event was put together to discuss the role of the Arctic in the EU's future research agenda, current status of The EU's Arctic Policy and a more holistic approach to Arctic issues.
The event consisted of two set of discussions with first one focusing on the role of the Arctic in the EU's research agenda and the concept of Arctic research. The Special envoy for Arctic matters Clara Ganslandt, (The European External Action Service, EEAS), stressed that raising awareness and increasing knowledge of arctic issues is a key in sustainable development of the region. Research across disciplines can increase knowledge of the connections between environmental, social and economic issues and assist in finding solutions to shared challenges. This highlights the role of Social Sciences and Humanities along with Natural Sciences.  
Raphaël Goulet, Head of Unit (Ocean Governance, Law of the Sea, Arctic Policy, DG MARE) and Larisa Lörinczi, Policy Officer (Healthy Ocean and Seas, DG RTD) echoed the importance of addressing knowledge gaps, breaking down silos within research, increasing cooperation and establishing common knowledge base. In her pre-agreed intervention, Jonna Lehtinen, Development Director (Ministry of Economic Affairs and Employment of Finland) stressed that Arctic is one of the national priority topics of Finland regarding the Horizon Europe 2025-2027 strategic plan preparations.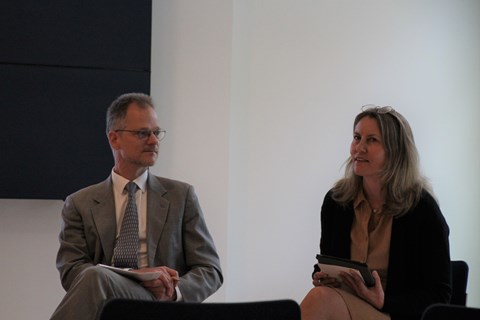 The second roundtable discussion dived into the topic The Arctic is people addressing just transition, multidisciplinary approach and Social sciences and humanities (SSH) in the Arctic research with Gabi Lombardo, Director (European Alliance for Social Sciences and Humanities), Elle Merete Omma, Head of EU Unit (Saami Council), Dag Avango, Director (Arctic Five university alliance) Jan-Gunnar Winther, Director (Centre for the Ocean and the Arctic, UiT) as speakers of the roundtable and Thora Herrmann, Professor (University of Oulu) and Niina Nurkkala, Senior Specialist (Permanent representation of Finland to the EU) as commentators. While research is in the core of EU's Arctic Policy, the panelists stressed that data from the ground and ensuring that all stakeholders are included are crucial for multidisciplinary research approach.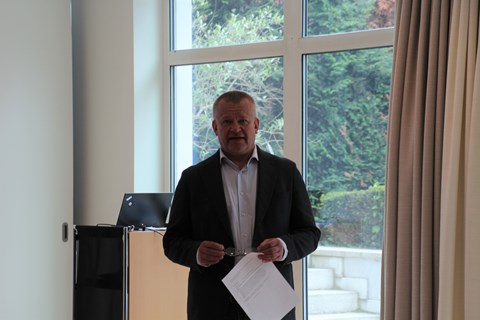 In concluding remarks, the moderator Harri Malinen (University of Lapland) highlighted that regional collaboration plays a key role in supporting sustainable development as its embedded in the region through science and cooperation with industries and local communities. In addition, leadership is needed for stepping up in creating strategies, paying attention to the narrative and having a coherent message. NSPA and The Arctic Five welcome further discussions and collaboration under the timely Arctic issues.